Edimax BR-6428NSV4 5-in-1 N300 Wi-Fi Router, Access Point, Range Extender, Wi-Fi Bridge & WISP
5-in-1 Router, Access Point, Range Extender, Wi-Fi Bridge & WISP
Smart iQ Setup for smart, automatic and quick installation with no CD required
High Gain Antenna: Enhances wireless range and coverage
Guest network: Provides connectivity while isolating guests from your primary network
Easy One-Click Setup with Wi-Fi Protected Setup (WPS) button
The BR-6428nS V4 is a 300Mbps high-speed 5-in1 multi-function Wi-Fi solution which supports IEEE 802.11b/g/n standards and provides significantly improved coverage with the High-gain antenna. Operating as a router, access point, range extender, Wi-Fi Bridge or WISP, the BR-6428nS V4's flexibility meets the demands of any networking applications. The smart iQ Setup wizard makes setup and installation as easy as a few clicks. Impressive performance and a competitive price make the BR-6428nS V4 a cost-effective solution for home or small office environments.
5-in-1 Wi-Fi Router, Access Point, Range Extender, Wi-Fi Bridge and WISP

The BR-6428nS V4 can work as router, access point, range extender, Wi-Fi Bridge or WISP. Just configure the mode you need for your network environment using the smart iQ Setup wizard.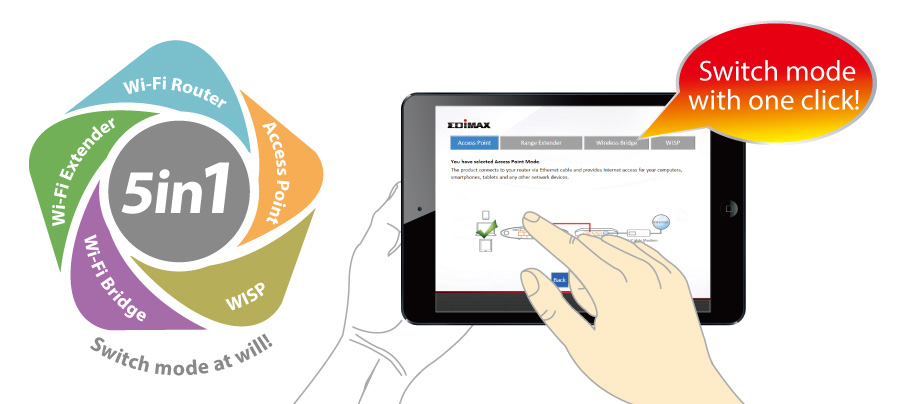 Switch mode using the smart iQ setup wizard on any device with a web browser, no CD required.
*Mobile device setup requires iOS 4.0 or Android 4.0 and above.
---
Smart iQ Setup
Features iQ Setup for smart, automatic and quick installation with no CD required.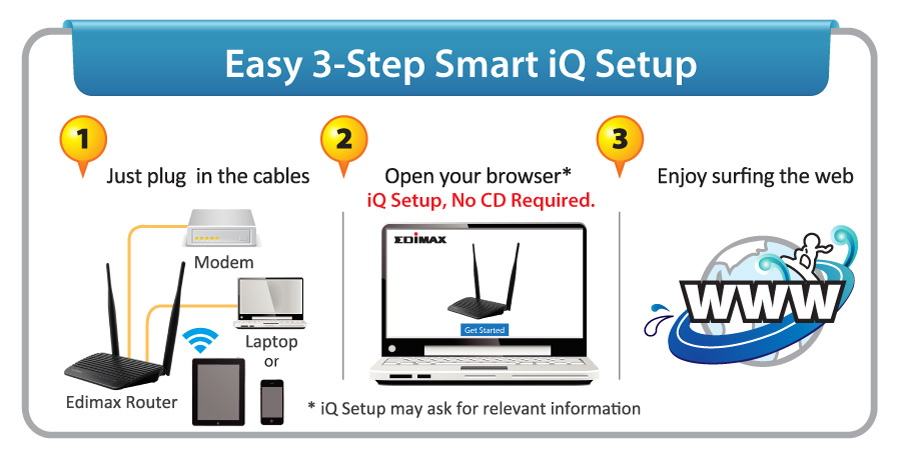 ---
Edimax's Revolutionary iQoS
iQoS is Edimax's solution for a quicker, easier, and more effective way to manage Internet bandwidth. While Quality of Service (QoS) functionality is a common feature in routers across the market, typically only advanced users have the knowledge required to set up the complex parameters. Edimax though has redesigned QoS with user-friendliness and accessibility in mind. A simple and intuitive user interface allows users to arrange bandwidth priority settings in just a few clicks. With iQoS, you can enjoy gaming, video streaming, VoIP applications and BT clients at the same time without the usual nightmare of lag and interruptions. An original, efficient and effective means of managing your Internet bandwidth.
---
Multi-SSID & VLAN Support*
Multi-SSID enables users to configure up to five separate SSIDs in order to group and manage users according to your requirements.
*Access point mode only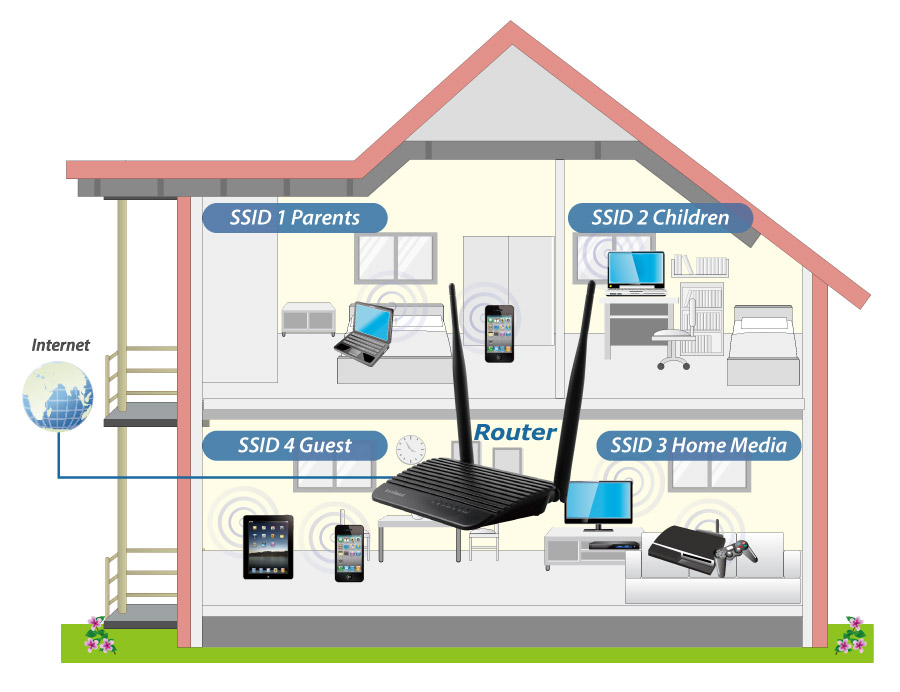 ---
Guest Network*
Supports a guest network to provide connectivity while isolating guests from your primary network.
*Router mode only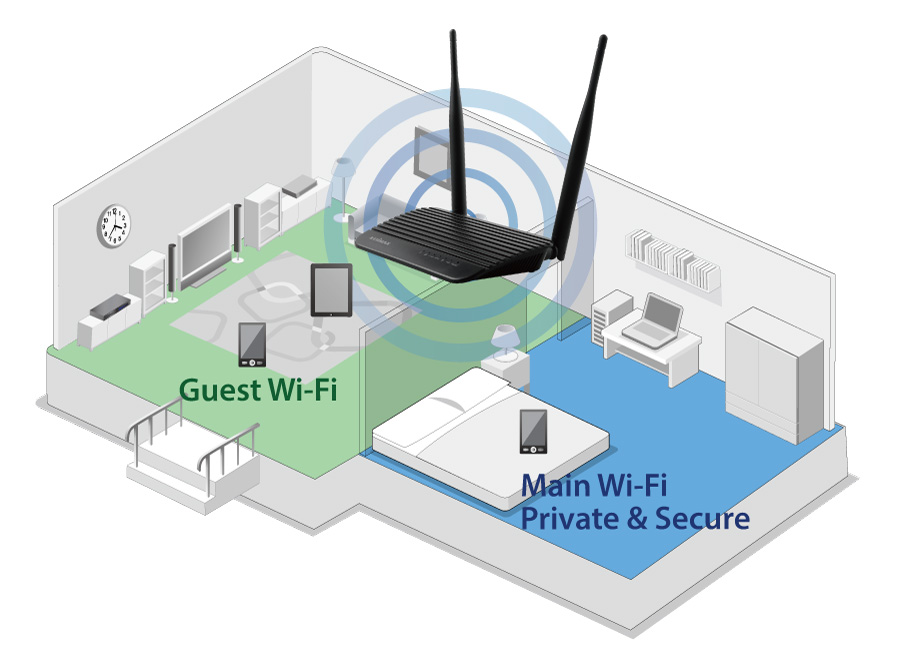 ---
APPLICATION DIAGRAM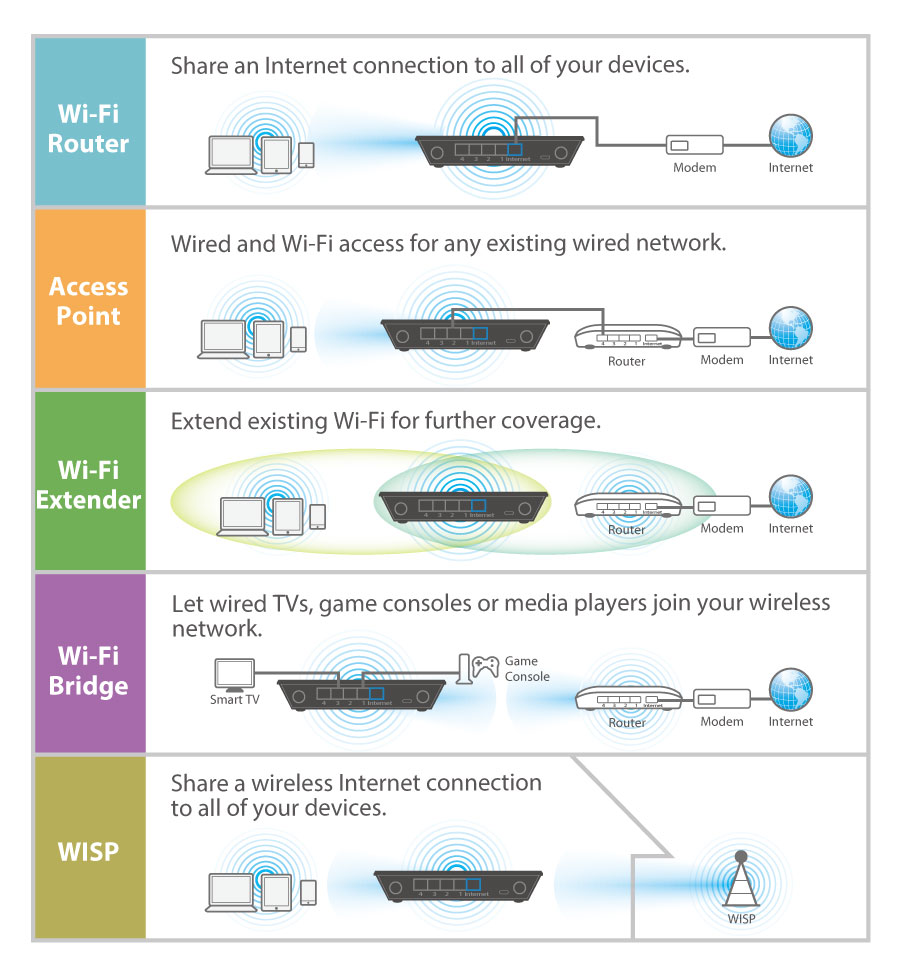 *Maximum performance, actual data rates, and coverage will vary depending on network conditions and environmental factors.
*Actual viewing resolution and frame rate of network cameras depend on connection speed.
*Product specifications and design are subject to change without notice.
Please contact us for more info on delivery time in case if an item that you're interested in is out of stock.
sales@computerg.eu | 00357 22 250 676 | 00357 22 060 990
Shipping Options:
ComputerG offers the best shipping rates both locally and internationally via its shipping partners ACS Courier, Akis Express & TNT.
Standard shipping within Cyprus:
Same-Day Delivery: Place your order before 12pm and receive it by 4pm anywhere in Cyprus from any closest point of ACS Courier or Akis Express.
Delivery cost for orders with value below 100 Euro starts from 3.50€ for up to 3KG.
Orders with value more than 100 Euro will be delivered free of charge.
Delivery to your door starts from

5.50 Euro

. you will need to provide us your with your address and we will get a quotation from our our courier partners.
International Shipping
Standard Economy international shipping via Cyprus Post:
Shipping to all European Countries via government postal service starts from 6.60€ for shipments up to 1.00KG with delivery time 7-10 days.
More info coming soon. Contact us for more details.
Express International Shipping via TNT:
ComputerG has a very special rates agreement with TNT.
Europe: 1KG-4KG: TNT Express Shipping Service with Next-Day Delivery to your door starting from 20 Euro. Contact us for more details.
Europe: 5+ Kg: TNT Economy Shipping Service with 4-5 Days delivery. Contact us for more details.
Our Return Policy:
This is only applicable if you wish to return an item due to cancelled order by a client or in case if placed an order by mistake or ordered the wrong item:
Returns are accepted within 14-days from the date of purchase with a deduction of 10% of the value of the item/s as re-stocking fee.
All items must be returned in the

same

condition and packaging received.
No returns are accepted on brand new items with sealed original packages that have been opened. No Shipping labels or

handwritten notes

should be placed on the original packaging of brand new item/s to be returend, if the original packaging is modified, the return request will be rejected and the item/s will be returned back to the buyer.
Shipping cost originally paid to deliver your order is non-refundable and in case no shipping cost was charged because order value was more than 100 Euro, we will also deduct that shipping cost from the value of the item/s returned.
Shipping cost back to our shop or to any ACS or Akis Express Point in Nicosia should be covered by the buyer.
Edimax BR-6428NSV4 5-in-1 N300 Wi-Fi Router, Access Point, Range Extender, Wi-Fi Bridge & WISP